MRMS BUSINESS NBN INTERNET
MRMS NBN small Business Bundle is available at selected coverage areas and subject to NBN infrastructure availability at
customer's premises. To check for NBN availability for your address, please use the address checker at
WWW.MRMSSOLUTIONSGROUP.COM.AU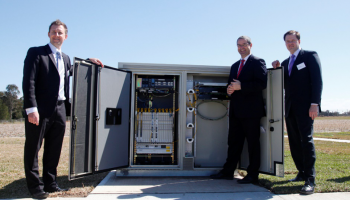 CHECK OUT MRMS SMALL BUSINESS NBN INTERNET BUNDLE PRICES BELOW
MRMS NBN INTERNET BUNDLE M LITE
Data allowance: unlimited
Phone line type: PAYG plan
Early termination fee: $1386.82 pro-rata

Set up: $0 (new development fee may apply)

MRMS NBN INTERNET BUNDLE M LITE
Data allowance: unlimited
Phone line type: PAYG plan
Early termination fee: $1566.82 pro-rata

Set up: $0 (new development fee may apply)

MRMS NBN INTERNET BUNDLE M LITE
Data allowance: unlimited
Phone line type: PAYG plan
Early termination fee: $1638.82 pro-rata

Set up: $0 (new development fee may apply)

MRMS NBN INTERNET BUNDLE M LITE
Data allowance: unlimited
Phone line type: PAYG plan
Early termination fee: $1764.82 pro-rata

Set up: $0 (new development fee may apply)

MRMS NBN INTERNET BUNDLE M LITE
Data allowance: unlimited
Phone line type: PAYG plan
Early termination fee: $2106.82 pro-rata

Set up: $0 (new development fee may apply)

TERMS & CONDITIONS
Service Description:
MRMS NBN small Business Bundle service is delivered via the National Broadband Network (NBN) using FTTP, FTTB, FTTN,
FTTC or HFC technology to the network boundary point of your premises.
MRMS NBN M Business Bundle includes the following components:
NBN Broadband
Voice Service (no included calls)
The service is a pre-paid service and bills are not issued. A minimum $20 prepayment is required at registration. As you use the
service for calls outside the included value, the prepayment will be automatically topped up when the prepayment falls to a
specified dollar amount.
Minimum Term:
The NBN small Business Bundle plan is supplied on either a no lock-in contract (customers are permitted to terminate the service
by giving 30 days notice) or 18 months contract term (early termination fees apply). See Minimum Total Cost applicable to each
plan in the Information about Pricing section.
Availability:
The NBN small Business Bundle is available at selected coverage areas and subject to infrastructure availability at customer's
premises. To check for availability, please use the address checker at WWW.MRMSSOLUTIONSGROUP.COM.AU
Bundling Arrangements:
Once an NBN small Business Bundle is purchased:
Change of plan option is restricted to MRMS NBN Business
Bundle plans only and you cannot move back to a MRMS
ADSL2+/ADSLservice
You cannot separately cancel either component (NBN Broadband or Voice Service). Cancellation will cease both services
NBN Speeds:
Typical Business Hours Download Speed is measured between 9am and 5pm. The actual speeds for the service may be slower
and vary due to many factors including type/source of content being downloaded, hardware and software configuration, the
number of users and performance of interconnecting infrastructure not operated by MRMS. Devices connected by Wi-Fi may
experience slower speeds than those connected by Ethernet cable. For FTTB, FTTN and FTTC customers, we will inform you of
your maximum line sync speed once available. If you are on a higher speed NBN plan, you have the option to downgrade to a
lower speed plan without any penalties.
Equipment Required:
If you do not already have the required NBN infrastructure installed at your premises, you or an authorized person over 18 years of
age will be required to be at the premises on the day of installation for a technician visit. If we find that you will require a technician
visit to perform the installation, we will advise you of the date and time after registration.
You need an NBN compatible modem to connect your devices to MRMS NBN Broadband service and a standard IP phone
handset to use your included voice service. A Wi-Fi modem router is included in the MRMS small NBN Business Bundles which
are on 18 months contract.